July 8, 2022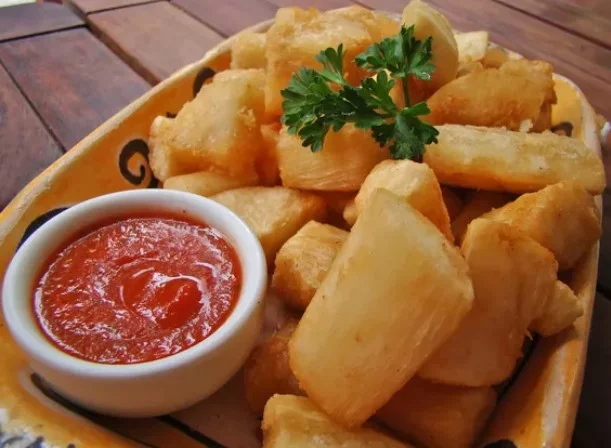 The United Nations Food and Agriculture Organization (FAO) has warned that the war between Russia and Ukraine could lead to a global food crisis this year. These two countries account for approximately 30 percent of global wheat exports, and both produce large quantities of corn and barley. Russia is also the world's top fertilizer exporter. Due to the economic sanctions imposed on Russia, a large portion of its fertilizer production is stuck in Russia and Belarus.
Countries in the Middle East and Africa that depend on Ukraine and Russia for their food needs will try to use rice instead of wheat to meet their food needs. As they focus on buying stocks of rice in the world market, in the future even though our country has money, there would be no stocks of rice in the world market to buy.
 So we should hurry in purchasing rice from the world market but unfortunately, we don't have foreign currency. 
 According to international reports, Sri Lanka and Afghanistan are among the Asian countries most get affected by the impending food crisis.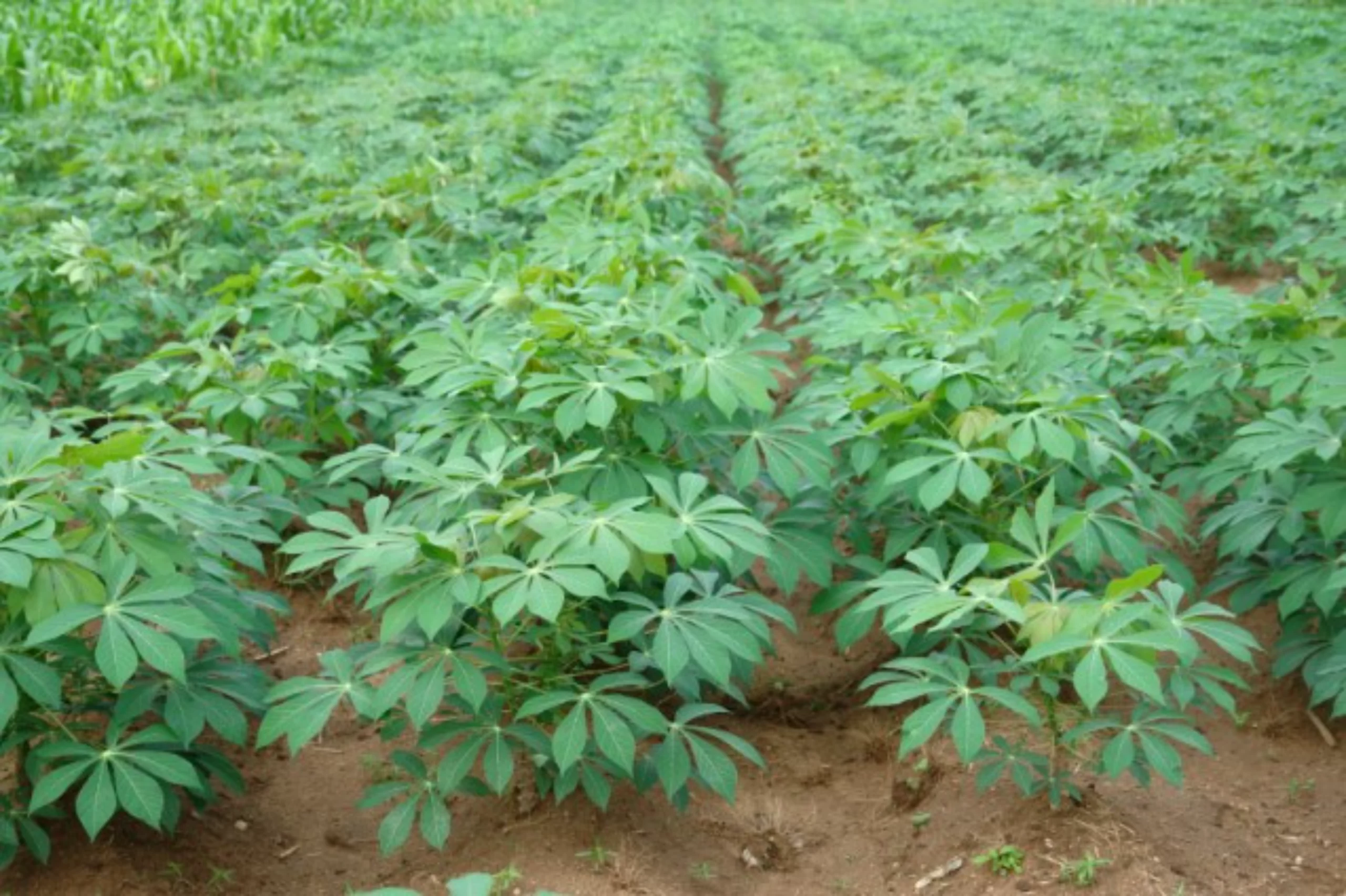 According to the Food and Agriculture Organization of the United Nations (FAO), manioc is the fourth largest food crop in developing countries after rice, maize and wheat. Manioc is a major source of carbohydrates source for some 800 million people worldwide. Its leaves also contain protein and are edible.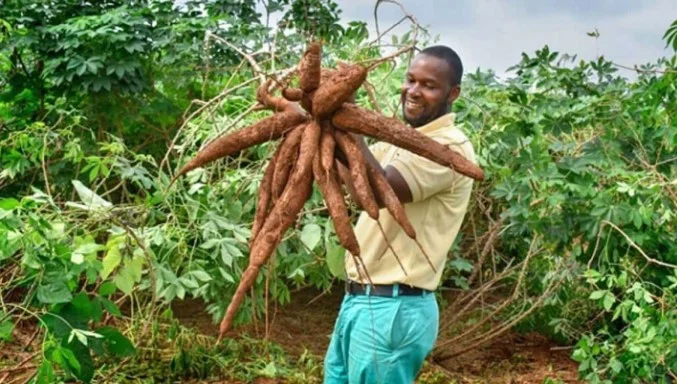 Manioc is the highest yielding crop per acre and the most edible crop we can cultivate instead of rice. To overcome the food crisis, we must cultivate every inches of land we can. Set aside two-thirds of the space of your garden for manioc cultivation and set aside the remaining one-third for vegetable cultivation. Manioc is drought tolerant and can be grown in low-nutrient soils. It can also be grown as a by-product of a crop such as a coconut.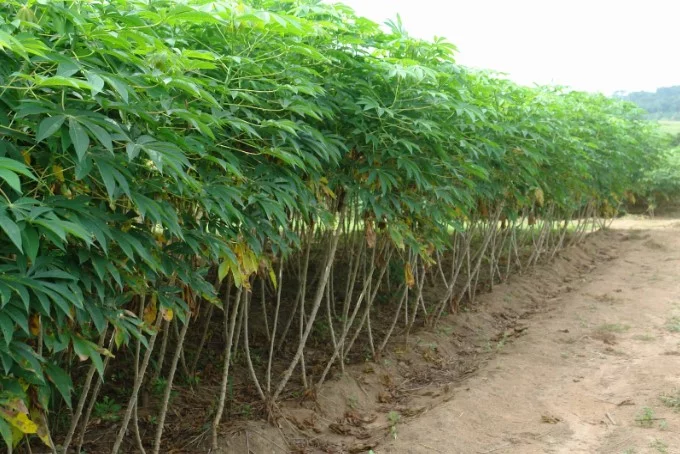 If you can plant thirty manioc stems (seeds) in your garden, you can uproot and eat one bush a day, thirty days a month, and the tubers in that bush will be enough for your family member at a time. If necessary, all the bushes can be uprooted at once and sold in the market.
Nutrition information of manioc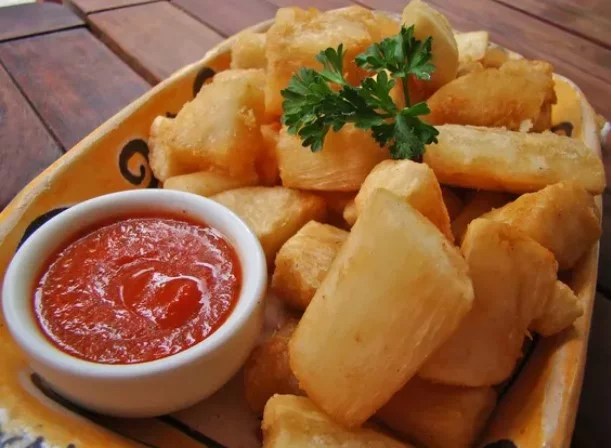 Manioc is a good starchy food source.
A 3.5-ounce (100-gram) serving of cooked cassava root contains 191 calories. Around 84% of them come from carbohydrates, while the rest come from protein and fat. One serving also provides some fiber and a few vitamins and minerals.
The following nutrients are found in 3.5 ounces (100 grams) of cooked cassava
Calories: 191

Protein: 1.5 grams

Fat: 3 grams

Carbohydrates: 40 grams

Fiber: 2 grams

Vitamin C: 20% of the Daily Value (DV)

Copper: 12% of the DV

Thiamine: 7% of the DV

Folate: 6% of the DV

Vitamin B6: 6% of the DV

Potassium: 6% of the DV

Magnesium: 5% of the DV

Niacin: 5% of the DV
Cassava root is particularly high in vitamin C, an important vitamin that acts as an antioxidant, supports collagen production, and enhances immunity, among other benefits 
Plus, it's rich in copper, a mineral necessary for neurotransmitter synthesis, energy production, iron metabolism, and more
How to cultivate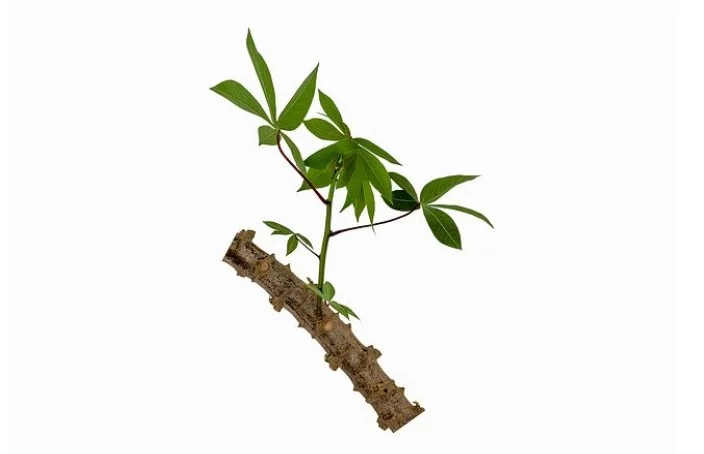 Between six – eight inches long cuttings should be planted, which can be harvested in six to eight months.
The following varieties have been introduced by the Department of Agriculture
MU-51

Kirikawadi

CAR5 555

Suranimala

Swarna

Shani

HORDI-MU-1

HORDI 06
How to get cuttings for cultivation
Information on locations where cuttings can be obtained can be get from the Provincial Agriculture Extension Officer's Office. Visit the Department of Agriculture website for more information on how to cultivate. https://doa.gov.lk/hordi-crop-cassava/
The short telephone number "1920" introduced by the Department of Agriculture is a telephone service where farmers can obtain free advice on their daily agricultural problems.

How to cook manioc
Manioc Tubes
There are several ways manioc can be eaten. You can eat manioc boiled or fried. To remove the cyanide, first Peel a tube, then wash with water, also keep the jar open when boiling
Manoic Leaves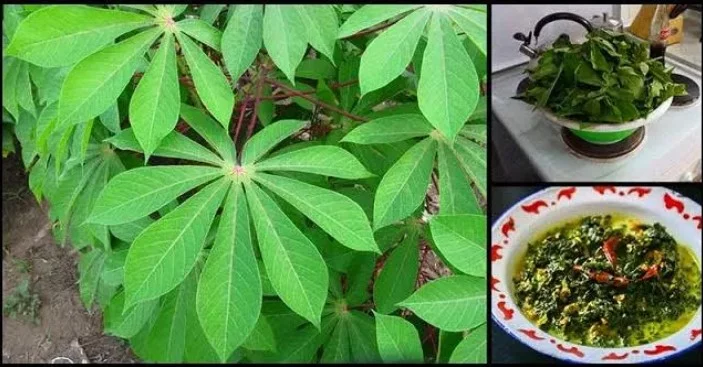 Manioc leaf mallum is a very popular dish in Sri Lanka. Like any other type of mallum, it can be mixed with scraped coconut and cooked over low heat, and manioc leaves are also rich in nutrients and fiber, which we need.
In addition, manioc leaves can be used as animal food.
Source:https://www.healthline.com/nutrition/cassava#nutr
https://doa.gov.lk/hordi-crop-cassava/
Disclaimer: This article provides information related to health such as exercise, fitness and/or nutrition, and is intended for educational and informational purposes. DRTVproducts (Pvt) Ltd strongly recommends that you consult with your physician before beginning this or any other health program, especially if you are pregnant or have existing health conditions.