July 3, 2017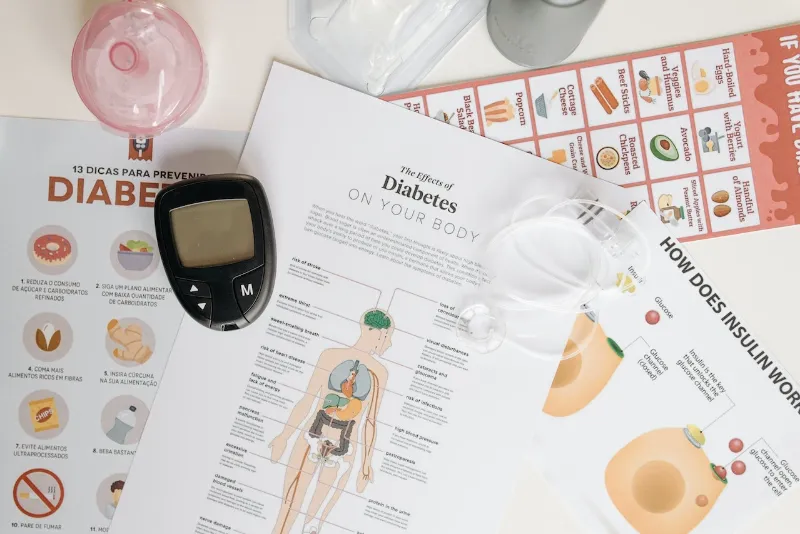 What is diabetes
Diabetes is a serious life-long health condition. It occurs when the amount of glucose (sugar) in our blood is too high because the body can't use it properly. If left untreated, diabetes can cause serious health complications.
There are two main types of diabetes: Type 1 and Type 2. They're different conditions, caused by different things, but they are both serious and need to be treated and managed properly.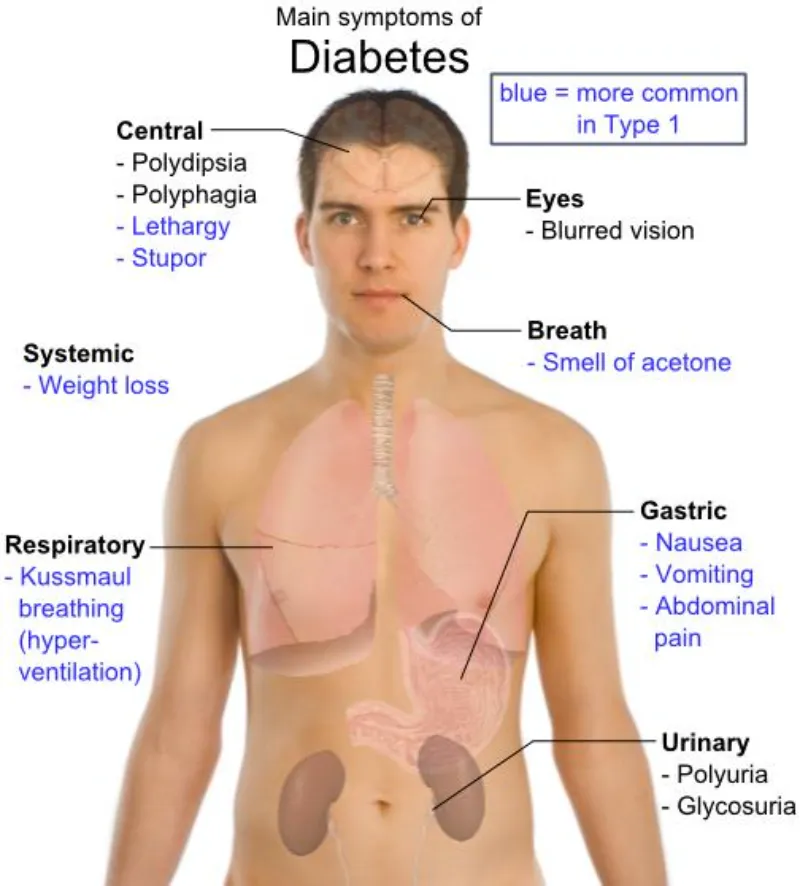 What are some of the signs of diabetes
Being very thirsty
Losing weight, without even trying
Needing to urinate a lot, especially in the night
Blurred vision
Wounds take a long time to heal
Having the above signs doesn't always mean you have diabetes. But it's good to contact your doctor, to see what's going on if you have any of these.
What if you ignore the signs of diabetes
It's hard to ignore the signs of Type 1 diabetes because symptoms can often appear quite quickly. But leaving it untreated can lead to serious health problems, including potentially fatal coma. Type 2 diabetes can be easier to miss as it develops more slowly, especially in the early stages when it can be harder to spot the signs. But untreated diabetes affects many major organs, including your heart, blood vessels, nerves, eyes and kidneys. Being diagnosed early and controlling your blood sugar levels can help prevent these complications.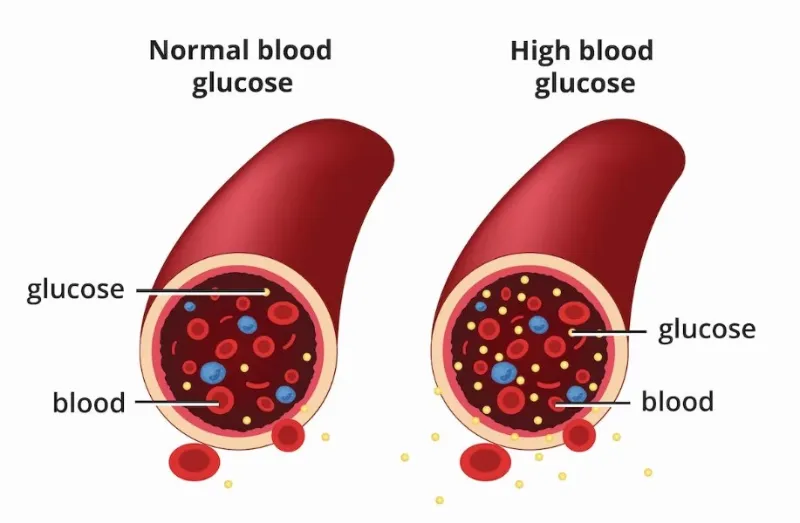 Can diabetes be treated
There are a number of treatments available to help you manage and control your diabetes. If you have Type 1 diabetes, you will need to treat the condition with taking insulin, whereas if you have Type 2, you may initially be able to manage your condition with proper diet and exercise. Everybody is different, so treatment will vary depending on your own individual needs. Your doctor can help you find the right treatment to suit you and your lifestyle.
Can you reduce your risk of getting diabetes
The good news is that you can make small changes to help reduce the risk of developing Type 2 diabetes. There are two main things you could do:
Move more:
Getting active and staying active will reduce your risk of getting Type 2 diabetes, and you'll feel great too.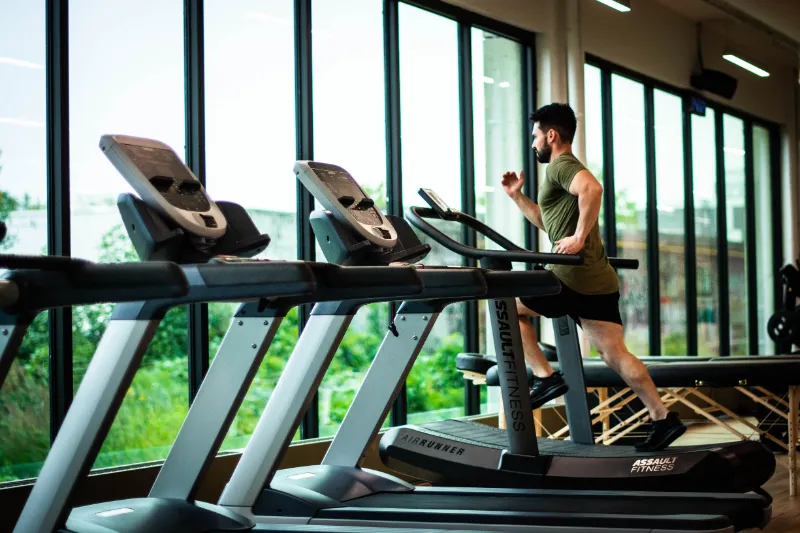 You should aim for 30 minutes a day, of moderate intensity exercise, at least five days a week. Moderate intensity means that your breathing is increased, but you are still able to talk.
Below are some ideas to get you moving. This is easily doable by making a few minor changes in your day:
Get off the bus a stop earlier
Instead of meeting with friends over a meal, meet them for a walk or do some sports with them
Walk to the shops. Whenever possible, walk, rather than take transport
Use the stairs instead of the elevator
Stand in the bus, rather than sitting
Use the many walking paths available around you
Buy a piece of exercise equipment or join a gym
Some people start exercising, but give up over time. How do you stay on course
Choose an activity that you like – then there's a higher chance you will stick to it
Choose an activity that you can easily so, within your daily schedule. For instance, you may love swimming, but if its takes an hour to get to the pool, you may not do it as regularly
Reward yourself when you keep to your plan – maybe with a nice dress, or a visit to the cinema
Do your activities with friends – you can motivate each other
Have fun
Eat better:
Having a healthy balanced diet can help reduce your risk of Type 2 diabetes. The most important thing is to eat a healthy balanced meal. Eating healthy doesn't mean you have to miss out on taste. A nutritionist could give you advice on how to go about this. There are also good websites giving meal plans. For instance, websites (like https://www.diabetes.org.uk/Preventing-Type-2-diabetes/im-at-risk-of-type-2-diabetes/) gives ideas on Western menu plans. Whilst websites (like http://www.diabetessrilanka.org/index.php/prevention/nutrition) gives ideas on eastern menu plans.
Is diabetes high in Sri Lanka
Sri Lanka is seeing an increase in people with diabetes. According to recent statistics by the International Diabetes Federation, the prevalence of diabetes among adults in Sri Lanka is 8.5%. At present, one in 12 adults in the country has diabetes, which totals to 1.16 million people. Over the past five years, approximately 1 – 1.4% of total diabetes patients have lost their lives to the disease.
In conclusion
We have a major role to play in the prevention and control of diabetes. Leading a healthy life style is one way to beat diabetes. You can start simply by maintaining your weight, engaging in regular physical activity, and having an healthy meal plan.
Sources for this document: Diabetes Association of Sri Lanka and Diabetes UK.